Ownership and management
Ownership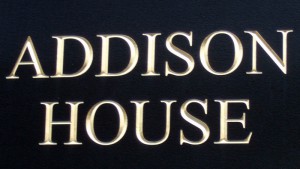 The block is owned by the Addison House Residents' Management Company Ltd. The company owns the freehold of the block and is the Landlord. Most leaseholders are shareholders of the Company. The Company is administered by a Board of Directors, whose members are appointed by shareholders at the AGM, which is held in December. They manage Addison House in the long term interests of the shareholders. All the Board Directors own flats in the block and carry out their duties voluntarily and unpaid. In turn, the Board appoints consultants, surveyors and accountants, as it deems necessary, to assist it.
Board of Directors
Chair:  Sue Kaye
Treasurer: Marianne Elsbach
Company Secretary: HML Company Secretarial Services Limited
Dianne Davies
Ali Jaffer
Maria Merali
Jas Sahni
Laura Silver
Day-to-day Management
HML Shaw Limited administer the service charge together with the day-to-day management of Addison House. Their representative is:
Irwin Alvisse, MRICS
9-11 The Quadrant
Richmond
Surrey TW9 1BP
Telephone: 0208 789 1200. extension 2
Email: irwin.alvisse@hmlshaw.com
HML Shaw should be contacted if you become aware of any problems within the building. They will also advise, particularly on insurance, if a problem arises within a flat.
House Manager
The House Manager, Stephen Taylor, works Monday-Friday 8am to 5pm. He lives in flat 4 on the ground floor near the front desk and is available, out of hours, for emergencies only.